-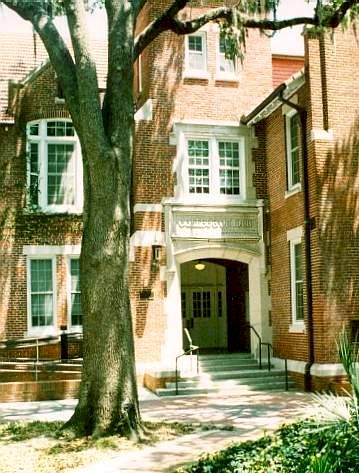 Bryan Hall
-
Bryan Hall opened in 1914 as the building for the College of Law. It was named for U.S. Senator Nathan P. Bryan, first chairman of the Florida Board of Control. The building was originally designed by architect William A. Edwards in Collegiate Gothic style. A major addition was designed by Guy Fulton, supervising architect, in 1949. Interesting features include plaques with reliefs bearing legal symbols such as the scale of justice.
-
Bryan Hall was added to the National Register in 1979. It is a part of the University of Florida Campus Historic District, a collection of buildings added to the National Register as an historic district in 1989.
For more images of Bryan Hall, consult The Gallery.
--
Consult the Resource Guide for more information about this building.
---