-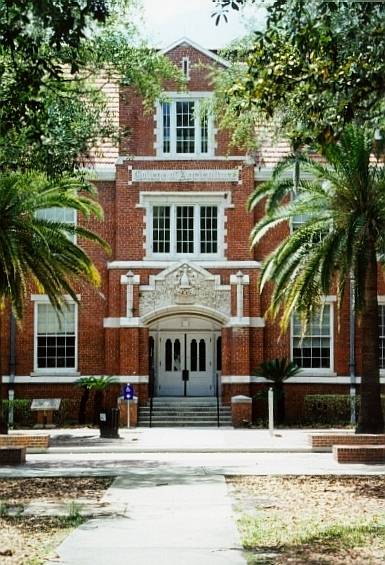 Griffin-Floyd Hall
The College of Agriculture Building, designed in Collegiate Gothic style by architect William A. Edwards, opened in 1912. Detailed reliefs representing cornucopias decorate its arched entrances. The Agriculture Building was later named for Major Wilbur L. Floyd, an assistant dean of the College of Agriculture, 1915-38. Dr. Floyd was a professor of agriculture, biology, and physics.
-
Used for storage for many years, Floyd Hall was renovated in 1992 with the funding support of UF benefactor Ben Hill Griffin, Jr., and the building was renamed in his honor.
-
Griffin-Floyd Hall was added to the National Register in 1979. It is a part of the University of Florida Campus Historic District, a collection of buildings added to the National Register as an historic district in 1989.
-
See the cornucopia and other images of Griffin-Floyd Hall in the The Gallery.
-
For more information, consult the Resources Guide.
---