Mary Brickell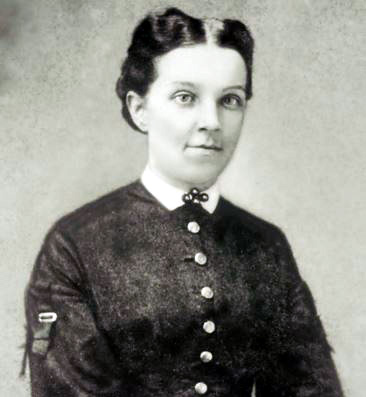 At the age of 3, Mary Bulmer moved with her parents, Lord and Lady Bulmer of Yorkshire, England, to Australia. Once grown she met and married William Barnwell Brickell there, and in 1854 moved to Cleveland, Ohio. In the early 1870s the Brickell family moved, along with the Ephraim Sturtevant family, to Biscayne Bay and established their homestead at the mouth of the Miami River on the south shore. This site, not far from Fort Dallas, became known as Brickell Point. For years, the Brickells operated a trading post and other businesses in the pioneer community. Mary Brickell served as postmaster for a time and the post office was in their store. After William died in 1908, Mary took over the businesses and management of the real estate and began to develop the hundreds of acres of land that they had acquired in the region, which included Brickell Hammock and the area later known as Millionaire's Row. The Brickells, along with Julia D. Tuttle (daughter of Ephraim Sturtevant), were instrumental in bringing Henry Flagler's railroad and other development to Miami by donating hundreds of acres to Flagler. Brickell Avenue in Miami is named for the Mary and William. Flagler and the Brickells also developed the city of Fort Lauderdale together.
When Ingraham and party visited Miami, they described the store, warehouse, and home of the Brickells. They mentioned that Mary Brickell was postmaster, and described the trade with the Seminoles.
Birth: February 20, 1836, Lancashire, England
Death: January 13, 1922, Miami, Florida
Name Variations:
Mary Bulmer Brickell
Mary Bulmer
Mrs. Brickell
Sources:
References in the Texts:
Links below open in a new browser window.
For other topics referenced in the Expedition texts, please refer to the Index to Subjects and Names.
1892 Everglades Exploration Expedition : Three Digital Texts, 2015