Dugout Canoe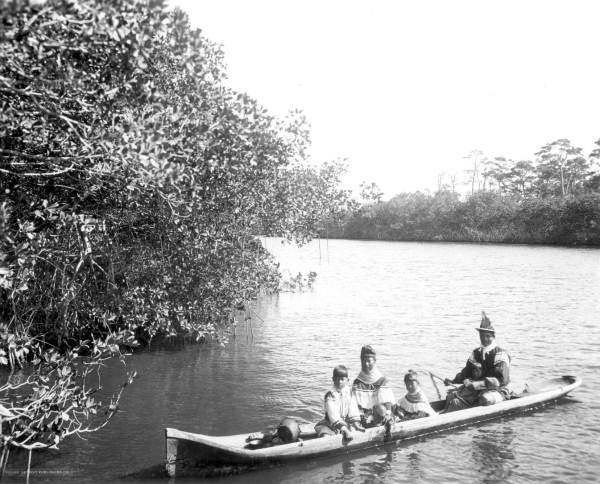 The Seminoles used hollowed-out cypress logs to create their dugout canoes. Some of these canoes were over thirty feet in length. The Seminoles typically used poles rather than the paddles often used with Native American canoes. The poles were ideally suited for pushing the canoes through the wetlands, and often had small paddles on one end for steering. Two of the Seminoles encountered by the Expedition party, Billy Harney and Billy Fiewel, traveled in cypress dugout canoes. The latter stated that his canoe was made by his son, Little Billy.
Credits:
Sources:
References in the Texts:
Links below open in a new browser window.
For other topics referenced in the Expedition texts, please refer to the Index to Subjects and Names.
1892 Everglades Exploration Expedition : Three Digital Texts, 2015